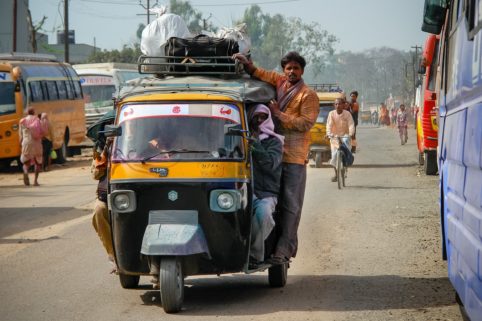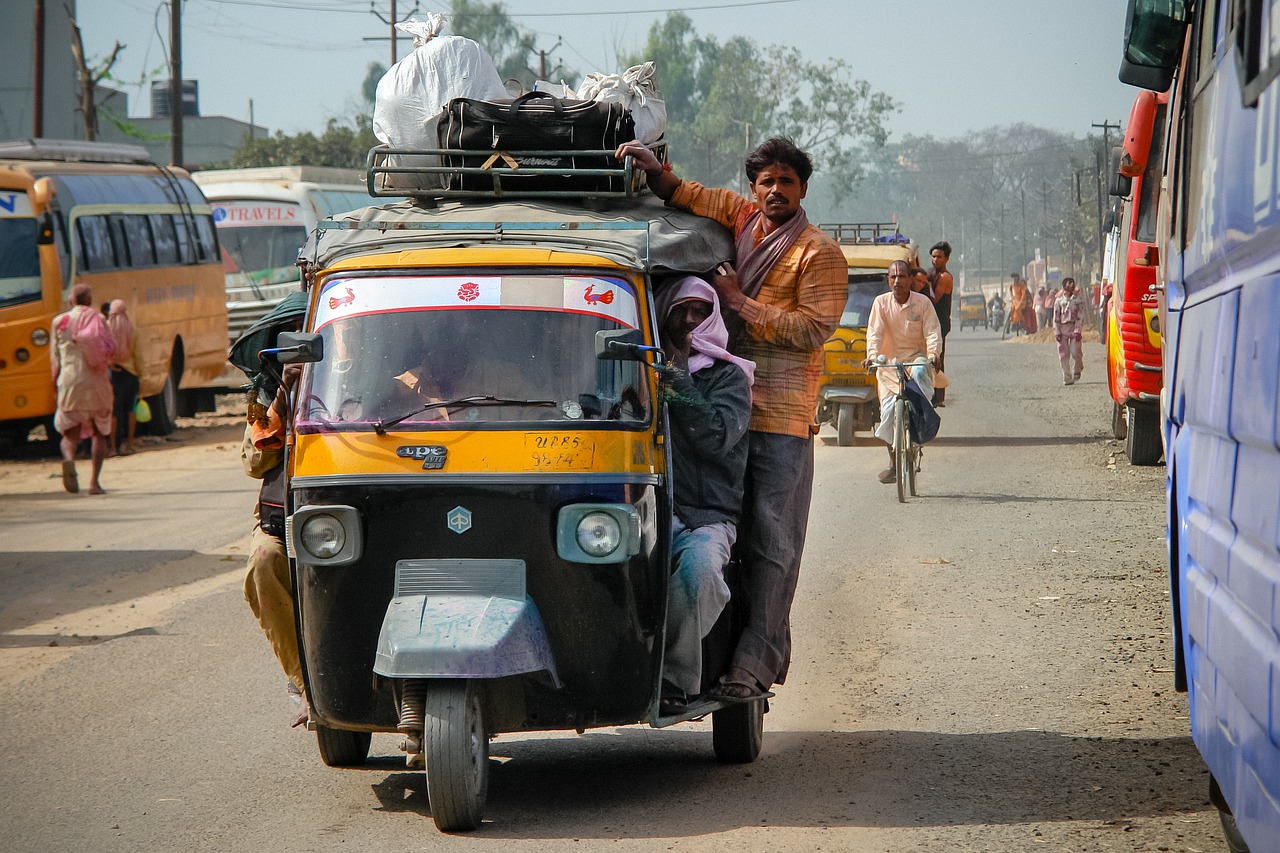 Yes, it's almost the time of the year when you should pack your bags and hit the road, but that great North American & European past-time deserves the new hot spot of Asia. Irrespective of how many birthday candles you have blown out, you need to discover your next Asian road trip adventure.
India and a great road trip across Thailand offer what we hope will show you new world with impressively beautiful routes or destinations that will help you discover Asia in a new light
1. Driving from Mumbai To Goa India
Yes, its legendary 'Dil Chahta Hain' route! Fun, frolic and feni! Whenever holiday plans are tossed around, it is hard to resist the charm of this route. Driving on National Highway 48 is a pleasurable experience with several food joints to satiate your taste buds en route before you reach the party state of India— Goa.
Approximate Distance: 607.9 kms (via NH 48)
Estimated Drive Time: 10 hours and 34 minutes
2. Driving from Jaipur to Ranthambore India

Presenting a perfect mélange of mustard fields and vast open spaces, the highway that takes you from Jaipur to Ranthambore is as picturesque as you wish it to be. Start your journey early in the morning from Jaipur and head over to State Highway 24 which proceeds through various villages, like Lalot, Bassi, etc. Consider yourself lucky, if you spot a tiger in Ranthambore wildlife reserve!
Approximate Distance:  180 kms
Estimated Drive Time:  2 hours and 47 minutes via SH 24
4. Driving from Bengaluru to Nandi Hills India
Fall head over heels in love with the beauty of this beautiful road trip that takes you to Nandi Hills from Bengaluru! Once you reach Nandi Hills, be ready to get the warm welcome from various rare species of birds and plants. Even if you are not a history lover, plan a visit to a Tipu's Drop, where Tipu Sultan used to condemn prisoners by throwing them to death.
Approximate Distance: 70 kms via NH7
Estimated Drive Time:1 hour and 45 min
5. Driving from Chennai to Munnar India
If the scorching heat of Chennai is bothering you, it's time to travel to Munnar to enjoy the pleasant weather out there. Once you reach the destination, either unveil your adventure side by indulging in activities like paragliding, rock climbing, etc., or spend time in learning tea-making process. Spending some quality time in the lap of nature is also a nice idea!
Approximate Distance: 586 kms
Estimated Drive Time: 10 hours and 39 mins
6. Driving from Delhi to Agra India
Thanks to Yamuna Expressway, Taj Mahal has come closer to the national capital. In fact, so close that Delhiites can plan their quick weekend getaway to Taj Mahal—the seventh world of the wonder—without complaining about an exhaustive journey through jam-packed roads. After Taj Mahal, it's time to visit Agra Fort and Fatehpur Sikri. Get lost on an incredible Agra adventure or enjoy a wonderful Agra tour before adding Jaipur to your list and making it a Golden Triangle! The rich heritage of the city combined with its hospitality reflects the beautiful culture that is so typical of Jaipur. After sightseeing, it is the time to visit Chokhi Dhani, which is an ethnic village offering all types of entertainment options like dance, music, food, etc.; in royal styles.
Approximate Distance: 232.7 kms via Taj Express Highway/Yamuna Expy
Estimated Drive Time: 3 hours and 35 minutes
6. Driving from Puri to Konark India
Don't make a mistake of considering this as just any other route. In fact, what it offers is every traveller's dream. The Puri-Konark highway is one of those fabulous roads to do photography which when you start will compel you to drain the entire battery of your camera. The canopy formed by trees on both sides of the road, the cool breeze and the tranquil beauty will enthrall, now and forever! Famous for the Sun Temple, Konark witnesses the presence of artists, dancers, and musicians throughout the year. Don't miss Chilka Lake in Konark which is also the second largest lagoon in the world.
Approximate Distance: 35.5 kms
Estimated Drive Time: 49 minutes
7. Driving from Dehradun to Nainital India
A car trip from Dehradun to Nainital is filled with all the scenic beauty, including hills and great weather, making some perfect shots for photography. You can enjoy the delectable taste of cuisines at Chandni Chowk— not the busy area of Delhi but a quiet restaurant on the Mall Road of Nainital. For an adventurous soul like you, there are options like rock climbing, trekking, etc.
Approximate Distance: 285.2 kms
Estimated Time: 7 hours and 26 minutes
8. Driving from Manali to Leh India
This long stretch that sees visitors only a few months in a year, will test you, scare you and mesmerize you. The experience of riding through tough terrains in your car is something which you will always cherish in your life. With the snow-capped mountains smiling at you and distant valleys welcoming you with their open arms, you will be amazed to see the exotic beauty of Mother Nature.
If you have a travel partner who also knows driving, you can cover the distance between Manali and Leh in one day, otherwise, it is advised to have a stopover at Sarchu before recommencing your journey.
Approximate Distance: 474 kms
Estimated Drive Time: +24 hours
9. Driving from Kalimpong (West Bengal) to Zuluk (Sikkim) India
If you are a daredevil traveller, the trip from Kalimpong to Zuluk is an apt choice for you. Over the last few years, the hilly terrain of Zuluk has risen in popularity as a picturesque tourist spot due to its 32 wild hairpins and bends. The pristine clear view of Kanchenjunga makes the trip memorable.  West Sikkim is also home to the Himalayan Mountaineering Institutes Mountaineering Base Camp.
Approximate Distance: 87.2 kms
Estimated Drive Time: 3 hours 14 minutes
10. Driving from Assam India to Thailand
Undoubtedly, it is an incredible road trip passing through some of the lovely mountains and valleys in the northeast region, taking travellers to Thailand, all the way from Assam! During your trip, you will pass through stunning Assam, Megalya and Manipur before reaching Myanmar and finally, Thailand.
You can spend a day at Myanmar which is widely appreciated for its exotic cuisines, breathtaking views, and Bagan— the place which is known for its superb architectural splendor. The sunset view of Bagan is something which you should not miss.
Approximate Distance: 2,146.1 kms via Ah Myan Lan
Estimated Time: 43 hours
Logistics: Know how for a successful India road trip
A road trip doesn't mean impulsive travelling. A lot of preparation needs to be done before heading out. So, let's start:
Choose your vehicle wisely: Indian roads are always ready to surprise you. You will experience some extreme road conditions and landscapes across its length and breadth. So, don't underestimate the power of potholes as they can disrupt even the journey of an SUV. Be careful while choosing your vehicle.
Take it easy: A road trip doesn't mean a long stretch without a halt. Spare a few days to make proper stops at places that interest you. Remember, it is a vacation, and not any exercise regime that you have to complete.
Have a Travel Companion: Long drives aren't everyone's cup of tea, so if feasible, travel with a person who has good driving skills. Also, if you're driving with four people, make timely rotation of seats.
Carry essential items: For a smooth journey, carry some basic road trip essentials that you can buy for almost nothing!
Flash light
First Aid kit
GPS/Navigation System
Toolbox
Getting your vehicle repaired: Get your car isn't a rental and your traveling with a friend or buying it make sure it's repaired and properly functioning before taking a trip. At the service station, inform people about your plans of long drives so that they can do a proper check of your vehicle. Also, while you are on a road, hit a repair centre at the first sign of a trouble. Don't take any risk on unknown terrains.
Carry cash: Seems simple but is essential because while driving you'll come across a lot of toll and police check posts. Make sure to carry enough cash to pay toll taxes. Here, change comes handy. As for police check posts, you might be subjected to a lot of checking as your vehicle bears other state's registration number. Make sure you have all the valid car papers, including driving license, registration paper, car insurance, etc.; to avoid hassles.
Do advance hotel bookings: To avoid any last-minute fiascos, make your hotel bookings much in advance. It will help you get some good rates as well.
Essentials: Two must have insurance policies for a safe and smooth journey
Car Insurance
Never ever start your road trip without having a comprehensive motor insurance for your vehicle. When you are on a road, accidents can happen not because of your carelessness, but because of the fault of the other driver. The reason is simple—You can have a control over you and your vehicle but you can't control the other person! So, it is best to have a comprehensive car insurance policy which will come handy in case of any accident or loss or damage to your vehicle. For instance, if you meet with an accident, contact your car insurer in India who will come to your rescue and help you recoup all losses or damages.
If a damage happens to another vehicle due to your fault, the insurer will cover third-party liability as well. You can also add roadside assistance cover to your main car insurance policy and enjoy assistance during mishaps, like flat tyre, mechanical breakdown, dead battery, no fuel, etc. Some insurers also arrange for alternative accommodation if the vehicle repairing time is over 12 hours and the breakdown/accident spot is more than 100 kms from the address as stated in the policy document.
Imagine, you are on a Delhi-Agra highway or driving through the Nandi Hills Forest when mechanical failures halt your journey or the fuel tank of your car goes below the reserve point and there is no petrol pump nearby. What will you do—make SOS calls to friends or spend the night on a road? Both the situations are less than ideal.
However, if you had purchased a roadside cover, your one call to the insurer would have helped you. For instance, in case of a flat tyre, the insurer will send a mechanic to replace the flat tyre and in case your vehicle runs out of fuel, the insurer delivers emergency fuel to the breakdown/accident location.
Travel Insurance
Some audacious people also include foreign locations in their road trip itinerary and make only a half of their journey by road and the rest by air. In such a case, it is necessary to buy a travel insurance before embarking on a journey. Though you are on a vacation, accidents and emergency situations aren't! So, buy a comprehensive travel insurance policy which will come handy in case of situations like a personal accident, losing your passport, a personal liability, etc.
Get Set, Go
Now that you know where to find some of the worlds most epic road trips it's time to plan your next visit to India and discover your next epic life experience!
https://borderlesstravels.com/wp-content/uploads/2017/05/India-Rickshaw-Road.jpg
853
1280
Borderless Travels Team
http://borderlesstravels.com/wp-content/uploads/2017/10/small-1-300x75.png
Borderless Travels Team
2017-05-05 09:16:03
2018-07-26 12:28:27
Discover India| Epic Guide to 10 Best India Road Trips