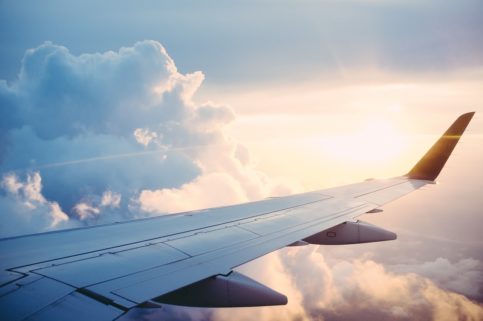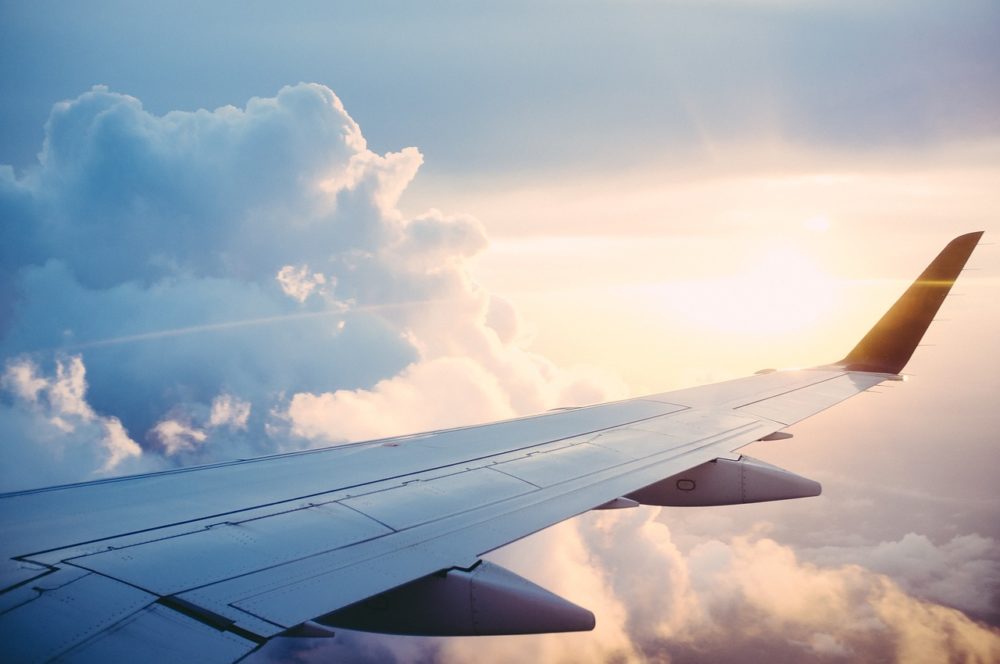 A last-minute escape for Memorial Day weekend is exactly what the doctor ordered because you've been too busy to contemplate summer vacation and you deserve a break. The best part about planning one this year is that you don't have to hand over a big chunk of change to get away. If you can be flexible about your destination you're guaranteed to find  a great trip that'll ensure you get plenty of bang for your travel buck and this guide will help you choose it!
Best Places to Go for Memorial Day Long Weekend
Now that you're prepared, grab your suitcase and your sense of adventure because this is one time being a procrastinator might pay off. These eight different getaways to both domestic and international locations from major airports across the United States won't break the bank on Memorial Day weekend, and are the cheapest destinations for your last-minute getaway.*
1.      Philadelphia to Austin
While the city of brotherly love is a fantastic place to chill out, it's still a little cold in May. Check out Texas instead, and get a dose of sunshine, and the weird wonderful vibe that is Austin. A popping live music scene compliments Austin's foodie culture, and when you've had your fill, you can venture to the outskirts of the city for a walk on the wild side in dozens of parks and swimming holes.
2.      Houston to New Orleans
As the fourth most populated city in the United States, Houston can get a bit crowded. Take a break by wandering over to the Big Easy, where New Orleans charm combines French Creole meets Southern belle. Once you've experienced the famed Bourbon Street, you can escape to the best corners of NOLA, including the art markets and jazz clubs of French Quarter or the gorgeous architecture and sprawling parks of the Garden District.
3.      Seattle to Fort Lauderdale
For the Seattle natives who missed their chance at spring break, it's never too late to get in a little Florida fun. Your travel dollar can stretch all the way across the country to Fort Lauderdale, where miles of pristine sand and sun are waiting. Don't leave without taking a short day trip to the iconic Everglades, where over a million acres of wetlands await you.
4.      Dallas to Guadalajara, Mexico
If you live in the southwestern United States, getting out of the country is just a short, inexpensive flight away. Memorial Day cheap fares can get you all the way from Dallas to Guadalajara, where artisan tequila, huge outdoor markets, and ornate cathedrals will make your long weekend south of the border one to remember.
5.      Salt Lake City to San Francisco
Salt Lake natives can trade the small-town charm of their mountain metropolis for the bustling streets of the Golden Gate City. From Chinatown to Alcatraz, you could traverse the seven hills of San Francisco for years and never get bored. Bring a jacket if you plan to walk the Golden Gate Bridge though—it can be a chilly fifty degrees even in the summer.
6.      Washington, DC to Orlando
Escape from the stress of DC traffic and retreat into the land of fantasy and fairytales with a mini-vacation in Orlando. In addition to spinning in Walt Disney World's teacups or sipping butterbeer at Universal's Wizarding World of Harry Potter, you'll also be able to hit up LEGOLAND. If theme parks aren't your thing, never fear. Orlando is one of the world's premier vacation destinations, so there are plenty of water parks, golfing, aquariums, and museums to keep even the most discerning tourist busy.
7.      New York to Charlotte
While America's most populated city may seem like a vacation destination in its own right, native New Yorkers need the chance to get away from crowds just like everybody else. Follow the cheap fares straight to North Carolina, where Charlotte will calm you with quiet parks, museums, and charming gardens. For those who like a little adrenaline rush, check out the U.S. National Whitewater Center where you can participate in adventure sports like rafting, kayaking, and ziplines galore.
8.      Las Vegas to Mexico City
Memorial Day is one of the busiest holidays for Las Vegas, so it's understandable that native Nevadans might want to head out for the weekend. Hop a flight to Mexico City and wander this historic capital, packed with cantinas, churches, markets, and museums. For the intrepid, ruins of Mesoamerican civilizations like the Mayans are just a short day trip from Mexico City and offer Insta-worthy scenery you'd never see in the bright lights of the Vegas strip.
What to Know before You Go
Before you add any plane tickets to your cart, you'll want to make sure you have a few bases covered. Run through this list to make sure you're prepared for a last-minute flight.
Grab Your Passport!
If you're traveling internationally—and in some states, nationally—you're going to need a passport to board your plane. If you already have a passport, check the dates. You won't be allowed to fly to some countries if it's within six months of the expiration date.
Check for travel advisories
The U.S. Department of State issues travel advisories for areas that are deemed problematic or potentially unsafe for U.S. citizens. Check to see if your destination is on the list and take the recommended precautions.
Secure your home
Holiday weekends are a busy time for travelers, but they also present escalated risk for break-ins while you're away. To ensure your home is secure, consider either using a home security system with a phone app that can alert you while you travel or hiring a house sitter to watch over your property.
Take care of your pets
Don't leave your furry, four-footed family members to go it alone while you're away. If they can't tag along, book them a stay at a local pet retreat or hire a sitter to keep your favorite fuzzy companion company. After all, your pets deserve a vacation as much as you do.
Pack for the occasion
Check out the weather at your destination and shop for the climate, including splurging on that swimsuit. All the money you'll save on the flight can go toward a good cause—you! Just make sure you leave enough room in your suitcase for some meaningful souvenirs from your most spontaneous Memorial Day trip ever.
* All flights are listed under $300 as of May 14, 2018.
https://borderlesstravels.com/wp-content/uploads/2018/05/plane-841441_1280-e1526917623832.jpg
664
1000
Krystal Rogers-Nelson
http://borderlesstravels.com/wp-content/uploads/2017/10/small-1-300x75.png
Krystal Rogers-Nelson
2018-05-21 15:49:22
2018-05-21 15:51:39
8 Best Places for a Last-Minute Memorial Day Getaway