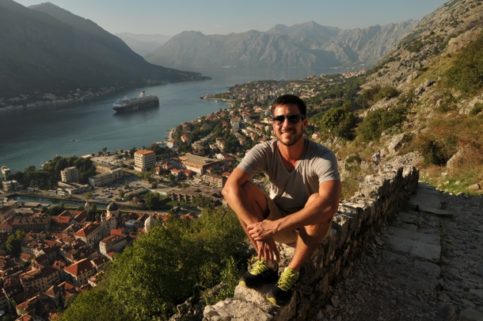 It's finally happening; you're going on your dream trip to Europe! You've convinced your family that you'll be fine, you saved up enough money (you think), your friends are totally jealous, and before you know it you'll be there.
So, how do you plan the perfect Europe trip?  After nearly 10 years of traveling and working in Europe I found five questions, the answers to which will help you start your journey.
1. How long should I go to Europe for?
When planning a trip to Europe time is usually everyone's major constraint. Most people choose to go for vacations which last and average of 10 days to 2 weeks, but that's not traveling.
When you go on vacation you usually end up only spending one or two days in each location, and from there you don't get to experience much of the rich and diverse culture, history, and people that make up Europe.
You're different; you want to experience Europe not just get a taste of it. The ideal Europe trip should be a minimum of 1 to 2 months long. If you can find time and money to go longer, amazing! If not, 1 or 2 months in Europe is enough time to experience a few countries thoroughly or several countries quickly.
2. How much will Europe cost?
A good rule of thumb for longer travel in Europe is to budget about 1000 Euros per month. This is a relatively generous sum for most budget travelers, but if you're only going for a month or two you don't want to cut many corners. Just go and enjoy it!
I like to put a max budget of 50 Euros a day, which includes transportation, food, accommodation, and going out. Some day's you'll spend a lot less that that, other day's you might max it out.
Giving yourself a daily budget will keep you thinking about your spending and prevent you from blowing it all on one crazy night partying Belgrade (although, that would make for a great story).
3. Where should I go in Europe?
When I plan a trip, I usually like to find countries to start and end in. You're also going to want to pick countries that are close to each other so you can take buses, cars, and trains from one place to another.
Another rule of thumb is to start in a country that is cheap for you to fly in and out of. Then, end in a country that's cheap to fly back to the country you started in.
For example: if you fly into Frankfurt, Germany you can travel to several neighbouring countries easily then get a budget flight back to Frankfurt and get a return flight home.
My recent trip went → Germany, Czech Republic, Austria, Hungary, Serbia, Croatia, Montenegro, Italy, Spain, England.
4. How to get around Europe?
There are a lot of options for getting around Europe. One option is to use European car share websites (I used www.carpooling.co.uk) where you find rides with people who are driving from one destination to another. You simply pay a little money and join them.
You can also use buses, trains, boats, and airplanes. Doing your research to find the cheapest option takes a little time but once you get used to it you'll be able to find your way around a few nights before.
Don't plan too far ahead or you won't be able to be spontaneous, and might have to pass up on something really cool.
5. Where to stay in Europe?
Finding accommodation is easy with new hostel websites. The hard part is deciding which hostel to choose. I'd recommend talking to people you meet along the way, and not planning to far ahead, because word of mouth is the best way to find a gem of a hostel.
If you're feeling adventurous you can join Counchsurfing, which is a great way to meet amazing people and really learn about the European city you're visiting. With Couchsurfing you get to stay with people who actually live in the city. They can often give you inside tips and staying with them is free.
For a quick rundown of how to start I think this should do. Of course, I won't tell you everything because you need to discover and experience Europe your own way, but these answers will guide you in the right direction.
If you have any other tips or tricks feel free to post them!
Happy travels,
Yak
https://borderlesstravels.com/wp-content/uploads/2014/05/Hanging-out-on-the-hillside-in-Kotor-Montenegro.jpg
405
610
Ian Yacobucci
http://borderlesstravels.com/wp-content/uploads/2017/10/small-1-300x75.png
Ian Yacobucci
2013-11-20 08:42:43
2018-07-26 09:58:50
How to plan a trip to Europe