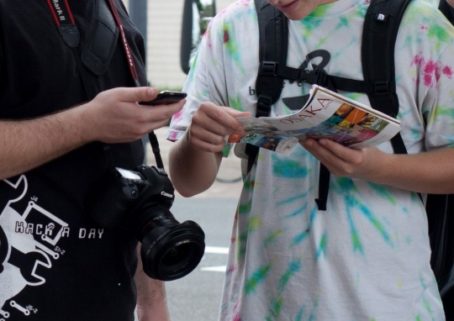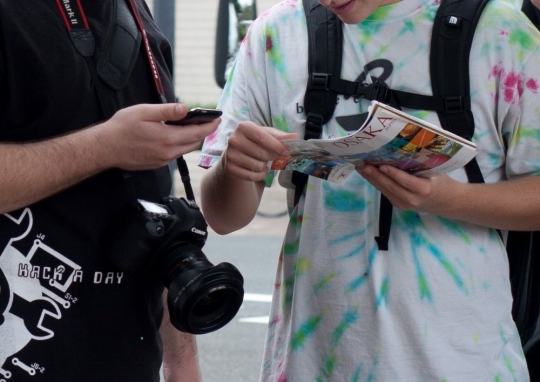 Wondering whether or not you should bring your iPhone on your next trip? This handy guide will convince even the most seasoned traveler they need smartphone on the road.
Don't leave your iPhone at home. With family and friends wondering what awesome things you're up to, an iPhone is a great way to stay connected while you're away. Along with dozens of useful apps and tools built right into the phone, bringing your iPhone while travelling is no longer a luxury, it's a necessity. Read on to find 10 good reasons why you shouldn't leave home without your smartphone.
1. Wi-Fi
Today, it's pretty easy to find a Wi-Fi connection no matter where you are in the world. With the iPhones' Wi-Fi ability you'll be able to check emails, surf the web, update apps, make phone calls, or use mobile check-in before your next flight. The possibilities are limitless when it comes to accessing the Internet on your iPhone. All you need is a Wi-Fi connection and your iPhone becomes a pocket computer that makes keeping up to date while travelling easy.
2. Camera/Video
Wondering what new camera to buy? Well look no further than your iPhone. With an 8 mega-pixel camera and HD video capability, your iPhone is the only camera you need. Apps allow you to edit right on your phone and you can share your pictures and videos instantly using online applications like Facebook, right from your phone.
3. Calendar
A must have for the long term traveler, the iPhone's built in calendar allows you to organize your important dates while updating it on all your apple devices using the iCloud. iCal lets you log everything from hotel and consular information to flight details and other important dates. Using the iCal's reminders and notes sections will ensure you don't miss your flight or that important date you planned and the new month long view will allow you to see everything you have planned over an entire month. With iCal keeping organized is easy and an essential tool for any traveler.
4. iMessage
Using Wi-Fi, iMessage lets you connect with all your iFriends at home. If you and your friends both have an iPhone, iMessage lets you instantly connect over any Wi-Fi feed. You can share pictures and videos or chat about the awesome trip you're having. Easy to use and free, iMessage is a great way to keep in touch while away from home.
5. iTunes
Bring your favourite songs or videos on your next trip using the iPhone's built in mp3 player. You can also download new songs, videos and podcasts using iTunes from anywhere in the world. With iTunes you can keep up to date on your favourite hockey podcast while you spend your days surfing and soaking up the sun in a tropical country.
6. Notes
The iPhones built-in note application allows you to do more than just log your new friends' emails while travelling. This built in tool is a digital notebook that can do everything from keeping a journal to logging important information you might need while travelling. Addresses, banking information, new music, and movies are just a few of the notes you can make to help you keep organized while away from home.
7. Reminders
If you're a "to do" list kind of person, then the iPhone's Reminders tool is a great way to stay on task. Reminders lets you make lists with reminders, priority sequence, and additional notes to make sure you always know what and when you need to do things.
8. Weather
iPhones built in weather service allows you to access weather information anywhere in the world. With a Wi-Fi connection you can easily get up to date information on your next destination, making packing preparations easier.
9. Newsstand
This iPhone program allows you to download and update your newsstand while you're away. Books, newspapers and magazines are instantly uploaded to your phone making it easy to access your favourite publications while you're travelling.
10. Contacts
This digital address book will allow you to bring all your friends and families contact information with you on your travels. Your iPhones contact tool will allow you to make calls using Skype, keep track of friends' emails, update your WhatsApp and stay connected while away from home.
With all these great tools iPhone makes a great travelling companion that's extremely helpful and easy to get along with. Read our article on the Top 10 Travel Apps for more ideas on how to tap into the power of this very useful travel tool.
https://borderlesstravels.com/wp-content/uploads/2014/05/36fdb1a35cd2f54f95cf2119fb5bc7ed_XL.jpg
382
540
Ian Yacobucci
http://borderlesstravels.com/wp-content/uploads/2017/10/small-1-300x75.png
Ian Yacobucci
2012-03-10 08:59:19
2018-04-02 13:24:31
10 reasons to travel with your iPhone