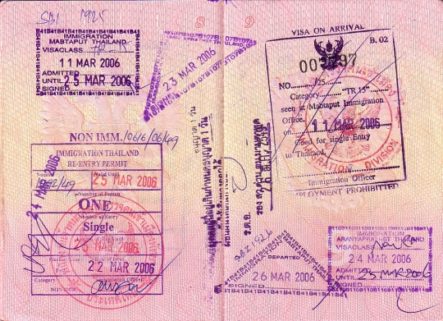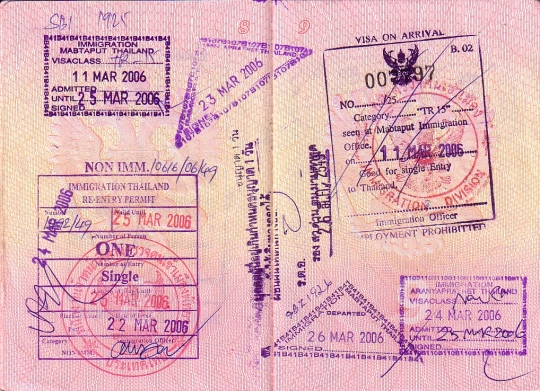 Are you about to apply for a travel Visa? There's more to it than filling out the application form, especially if you're in a rush or already on the road. Read this list to prevent hiccups during your Visa application process.
If you're like me you've probably asked yourself, "how do I get my travel visas?" Planning a trip can be a lot of fun but when you're abroad and your plans change you need to be prepared. When it comes to getting your travel visas, here are a few important tips that will help you make sure you're prepared when you get to the boarder.
1. Confirm there's an embassy and it issues visas:  As silly as that sounds, never assume that because it's a capital city, there's an embassy. And if there is one, never assume you can get your visa there.
While planning to travel the Trans-Mongolian railway I needed to get my Mongolian visa. Since I was heading to the Philippines I assumed that I could just get my visa in Manila. Wrong. The Mongolian embassy in Manila doesn't issue visas.
2. Always call: Often the automated phone information or website can be either confusing or outdated; countries are always changing their visa application processes. If you call you can get the exact information you need. Information such as processing times, costs, nationality related issues and the necessary documents to ensure it's smooth.
The Trans-Mongolian railway spends quite a bit of its time trucking through Russia. Before we called Johnny, Steve-o and I assumed – with help from Internet research – that we had to send our passports to our home countries in order for our Russian visas to be processed. Once I called the Russian Embassy in Canada I found out that they don't issue visas by mail. Dejected I called the Russian Embassy in Jakarta; I found all the information I needed including the 3-5 day processing time, the $110-190 U.S. processing fee, and the fact that I could get it done there.
3. Check national holidays: Make sure you check the web for national holidays. When you're on a tight schedule and need a visa the week that you're in Thailand so that you can get to Vietnam, make sure the embassy or consulate will be open. The last thing you want is to show up and find that the office is closed for a national holiday. Holidays are also going to affect the listed turnaround times (a holiday is not going to count towards the '3-5' business days or whatever time they advertise).
I learned this one from Johnny while we were planning visa logistics to travel the Trans-Mongolian. Luckily, there were no holidays. But we don't have all our visas yet…fingers crossed.
4: Make sure it's open: Often visa offices are open for visa applications in the morning. But be careful because embassies and consulates all have different days of operation, even when they're located in the same building.
I know that the Mongolian office in Bangkok is open Monday to Friday but the Kazakhstan consulate is only open Monday, Wednesday, Friday.
5. Know what's required: You need to know everything that's required. Check forums, consular websites and don't forget to call to make sure you know the process and requirements to get your visa. Keep in mind the people working at the consular are civil servants and they're prone to human error and inexperience. Always do additional research. Don't leave things to chance especially if you're on a tight schedule. The last thing you want to do is miss out on a flight because you couldn't get the visa in time.
In Bangkok if you want to get your Mongolian visa you need to go first thing in the morning. That's because you need to deposit the fee for the visa into Siam commercial bank. This means you need to leave the office, go to the bank, deposit your money, get a receipt and return to the consulate before it closes.
I almost forgot…
Golden Rule!!
Never Assume: Never assume anything. Some countries issue visas upon arrival, others only on arrival by air, many more require visas in advance, and if you're not prepared it's going to be a lot more trouble than it's worth the little time you save from leaving it all to chance.
https://borderlesstravels.com/wp-content/uploads/2014/05/c82cc4e14a1d2c8c8ffff9840d24b558_XL.jpg
391
540
Ian Yacobucci
http://borderlesstravels.com/wp-content/uploads/2017/10/small-1-300x75.png
Ian Yacobucci
2012-02-20 09:06:41
2018-07-26 11:49:15
5 tips for getting your visas overseas