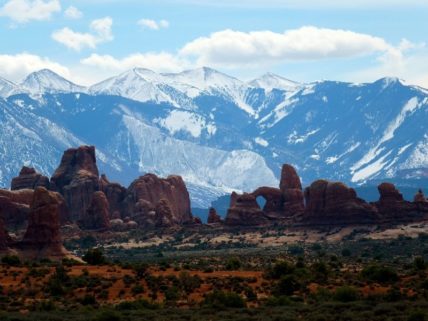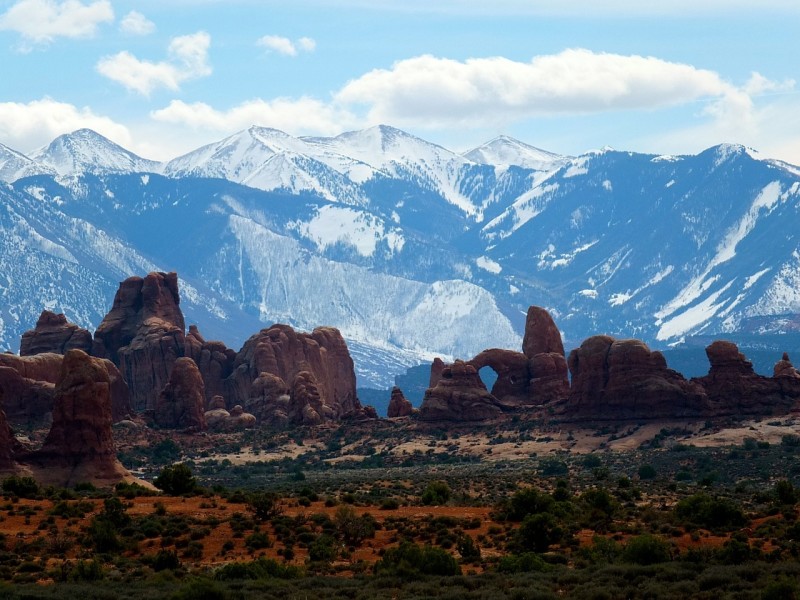 The western United States is famous for its rocky mountains, alien deserts, big skies, and endless opportunities for adventure. Before I moved to Utah from the hot, humid, and flat East Coast a few years ago, I'd never seen anything like the Wasatch range towering over Salt Lake City or the rolling red rocks and arches around Moab. There's just so much…space. I immediately set out to explore every national park I could drive to, from Glacier National Park in northwest Montana all the way to the Grand Canyon in Arizona. Utah alone claims five unique national parks, along with miles and miles of open federal and state land.
National parks offer a friendly gateway to adventure for families and outdoor newbies, but after several summers of busy campgrounds and highly-trafficked trails, I was ready for something new. After all, national parks attendance is hitting record highs, it's becoming harder to get off the grid, and nature in general feels more crowded.
Moab, a bustling desert town in southern Utah that serves as the jumping-off point for Colorado River float trips, ATV excursions, and all manner of mountain biking, hiking, and camping adventures, is a great base for exploring the desert. It is just a few miles outside of Arches National Park and within an hour's drive of Canyonlands National Park, so it can feel like a circus during peak season. Luckily, as with much of the western U.S., it's possible to find complete isolation within spitting distance of busy cities—if you're willing to.
Our plans took us west from Moab out Kane Creek Road, which quickly meets and follows the banks of the Colorado River. The pavement ends just under five miles, and that's where the fun begins. There are plenty of camping spots, mountain biking and hiking trails, and rock climbing routes. The road turns to red dirt leading up to Hurrah Pass (~mile 10) and then into jeep track with big boulders and steep dropoffs and all manner of off-road fun. For those with a high-clearance vehicle, the road also leads to one of the three most extreme disc golf courses IN THE WORLD, as well as remote riverside camping and caving. We spent two days playing in the desert—doing yoga on the rocks, exploring dark caves, hiking sun-soaked trails, and watching sunsets over the Colorado—before heading back to the real world.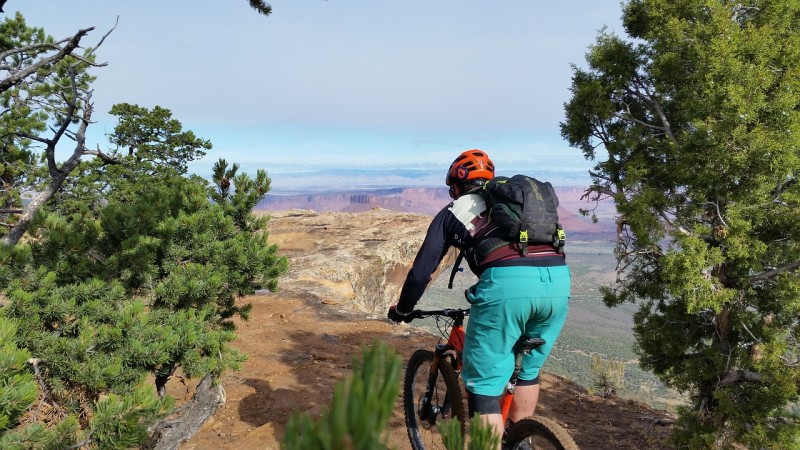 As incredibly fun as this trip was, it wouldn't have happened without some careful planning. Here's a newcomer's guide to preparing for off-road adventures:
Do Your Research
Experienced travelers of all shapes and sizes know that there's a time and place for spontaneity—and a trip out to a remote location is not it. Know where you are going, what obstacles you might encounter, and what there is to do along the way. Preparedness is the key to a safe and fun off-road experience.
Prepare for the Remote
Your smartphone more than likely won't be much help out in the wild. Download offline maps, write down any key information about your destination, or simply use an old-school paper map.
Take Maintenance and Emergency Prep Seriously
There's no excuse for heading out on any road trip with overdue service issues. Get your oil changed, check your tire pressure, stock your emergency kit, and fill up with gas. Take high clearance and 4WD recommendations seriously, and never head out on a road for which your car isn't suited!
Gear Up
There's nothing more exciting than gear—and having the right gear matters when you're out in the desert (or in the mountains, on the water, anywhere in nature). In addition to having the right tools for your vehicle, prepare yourself for all weather conditions and scenarios. Take warm layers, camping gear (if appropriate), plenty of food and water, and any equipment for hiking, biking, or other activities. Remember that you'll likely be several hours from resupply resources.
 Slow Down
Much of the fun of off-roading is in the bumpy ride, the unplanned stops, and the views along the way. Focus on the journey rather than the destination, and enjoy!
Share you comments below to let me know what adventures you found off the grid and how these tips helped you discover something new!
https://borderlesstravels.com/wp-content/uploads/2016/06/Moab-Utah-Outdoors-Arches-Landscape-Rocks-e1498474501216.jpg
600
800
Borderless Travels Team
http://borderlesstravels.com/wp-content/uploads/2017/10/small-1-300x75.png
Borderless Travels Team
2017-06-26 06:59:09
2018-03-05 13:20:44
Travel America | Along the Colorado River Discover Utah Off the Grid