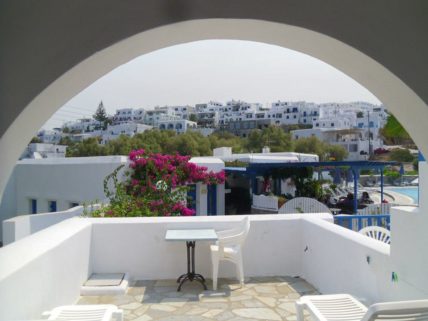 In my life, fortune has come to me in the form of good friends. One of which was born and raised in Athens, Greece.  It is through her that I have had the much-appreciated privilege to fall in love with the birthplace of western philosophy over and over again.
Having a local tour you around a new country is probably the only way to really get a uniquely local experience and perspective; and I would suggest it in every city or country that you have friends willing to show you around.
However, for those who are not lucky enough to know a Greek with an excellent taste in food and culture, I have made you a list of my favorite spots in Greece.  I became familiar with these places over the years and I hope you'll get a chance to experience them too.  I've also made sure to give you the best time to visit them because, everywhere in Greece can feel like a tourist hot spot if you're there during peak times.
In other words, this is a tourist's guide to Greece from a local perspective, complimentary of an honorary local who spent her life exploring Greece's wonders.
A for Athens
A must see cocktail bar with a rooftop patio and a spectacular view of the Parthenon at night. If you can find somewhere to sit, you will be able to spend the night sipping cocktails while admiring an awe inspiring piece of ancient history. Despite how busy it can get, it still has great service. Someone dropped a glass while I was there and accidentally cut my foot and one of the waiters actually cleaned and bandaged my foot on the spot, talk about customer service.
Location: Miaouli 2 – 4, Athens 10554, Greece
Delphi
There are so many different ancient sites in Greece that for some it can seem a little repetitive. However, Delphi stands out among the ruins due to its rich history, mythological mystery, and location.  Located on Mount Parnassus in the south of mainland Greece, Delphi is a place of spectacular views.  The temple complex is truly impressive; just make sure you look up from walking up the ancient stairs built for Apollo to take a moment to breathe in the view. There are tons of sites on the way to Delphi as well, so think about renting a car for the day or look into a bus tour!
Paros
Many of us have a couple of islands in mind when we plan our trip to Greece such as Santorini or Mykonos, however a word of advice from a local is to avoid these islands if you can and find your own island paradise. Santorini is definitely home to the most beautiful sunset I have ever seen but it is also full of tourists, and trying to book a hotel last minute is almost impossible, especially on Mykonos. Paros is a great alternative, because the beaches are beautiful, the party scene is good and it won't be as packed so you will be able to find a spot for your towel on the beach. Just remember to check the weather.
Full moon party on Mykonos
Although locals know when to avoid the islands, they also like to join in on some of the action. The Full Moon parties on Mykonos are where everyone wants to be.  Locals and tourists alike, however you need to plan and book your hotel room way in advance or else you won't be able to join the locals party until sunrise.
This is just the tip of the iceberg as the old saying goes, which has no relevance in the sunny laid back atmosphere of Greece.  If you're lucky enough to spend more than a couple of weeks there or are just stopping over for a few days you need to try to visit at least one of my recommendations because Greece is one of my favourite places on the planet and it can be yours too.
https://borderlesstravels.com/wp-content/uploads/2016/11/Hotel-View-Overlooking-Paros-Borderless-Travels.jpg
720
960
Danielle Aniceto
http://borderlesstravels.com/wp-content/uploads/2017/10/small-1-300x75.png
Danielle Aniceto
2016-11-13 06:16:49
2018-07-26 09:30:05
Life Abroad| Tour Greece like a local