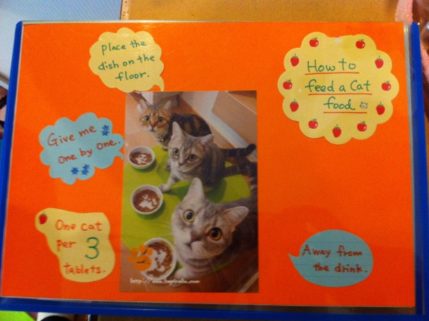 If you like café's, coffee, and cats than Japans quirky cat café's are for you. Japan has always been a place of curiosity and intrigue for many, and my recent discovery of the cat café is a testament to the quirky fun things to do in Japan.
Located in Shibuya, central Tokyo, I recently visited a "nekko café", nekko meaning cat. The Japanese cat cafe is a place where visitors can sit in a comfortable atmosphere while enjoying a drink with the company of domesticated feline friends.
Coming from North America where the domesticated cat is common place both inside and outside homes I was interested to learn more about cat cafés and the life of a cat in Tokyo.
With extremely busy work schedules, small living spaces, and strict rental contracts owning a domestic pet in big cities like Tokyo isn't as easy as other places around the world. Luckily, with the invention of the cat café, cat lovers can enjoy some feline companionship for a cost of about 1000 ¥.
For the equivalent of about $12 USD you can visit these obscure Tokyo cafes for around thirty minutes, and yes a drink is included. At Hapineko cat's café I enjoyed my thirty minutes over a nice glass of mango yogurt while snuggling up with Bombay, Burmese, and a half dozen other cats that were lazing around waiting for some attention.
If you really want to win some feline affection the best thing to do is buy a small container of cat food. When you do, you'll quickly become the most popular person in the room, attention well worth 105¥ ($1USD).
Don't worry about handling all that attention, if you're unsure or just plain don't know how to handle cats, you can easily refer to the posters plastered around the café.
In a city with more than 35 million people the life of a Japanese cat isn't too bad. At the cat café, cats get to live in clean social atmospheres where they are properly taken care of. And for cat lovers, the cat café is a perfect way to enjoy the pleasure of owning a cat without the responsibility. Too bad I'm a dog person 😉
To see what a Japanese cat café looks like check out the CAT CAFÉ VIDEO
Happy petting,
Yak
https://borderlesstravels.com/wp-content/uploads/2014/05/Japanese-cat-cafe-pic.jpg
456
610
Ian Yacobucci
http://borderlesstravels.com/wp-content/uploads/2017/10/small-1-300x75.png
Ian Yacobucci
2013-03-25 17:11:49
2018-03-27 20:23:37
Tokyo's Japanese cat cafe the weirdest coffee shop in the world