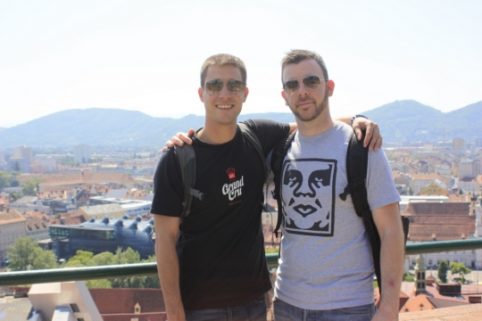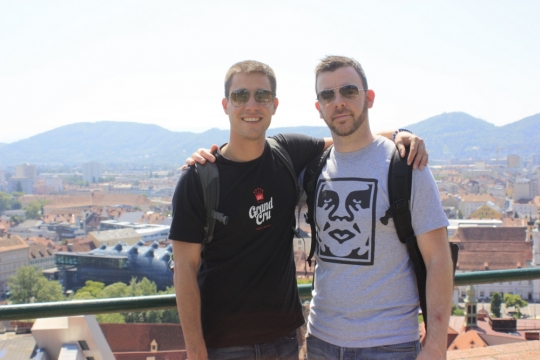 Taking a rest after my Trans-Siberian/Scandinavian adventure I'm back on the road, but not before taking time to rest and you shouldn't either.
I spent the last two weeks doing what every long term traveler should do; take time to rest in one place. It doesn't really matter where you are as long as you slow down, decompress, and digest what you've done over the last few months. For me, my time was spent in Graz visiting my cousin.
If you're wondering what I did for two weeks the answers were pretty simple, nothing. I spent the majority of my time hanging out with my cousin watching movies, eating out, and doing a whole lot of sleeping in. Did I do any sightseeing? Of course I did, but I wasn't rushing around trying to get everything in. To tell you the truth, I let my schedule be dictated by getting as much rest as possible, trying to eat healthier, and working out a bit since riding the Trans-Siberian and visiting friends in Scandinavia doesn't allow for much of that.
The best thing about endless travel is that things always seem to work out and before you know it you're back on the road. My original plan was to stay in Graz for nearly a month. I had it hooked up there, my own room, a few friends, sports teams to play on, and a city of 300, 000 filled with young people as summer was arriving. I couldn't ask for much more, well maybe some work, but after two weeks I was glad there was none and my friend Johnny from One Step 4 Ward was still on his mission to visit every country in Europe before 2013.
So about a week and a half into my recoup I decided I would head back out on the road because I still had a solid month before work in Switzerland, and I couldn't pass up the opportunity to visit countries like Moldova and Transnistria. Even better was the fact that we had decided to meet in Ukraine and were lucky enough to get permits for a visit to Chernobyl, which by the way, isn't even discussed in my lonely planet.
On Saturday I did what any good traveler should do, I packed my bags and hopped on a thirty six hour train ride to Kiev from Graz. And just like all the other times I've headed out on the road my new journey started off wonderfully. As you've probably guessed I ended up getting a bed in a cabin with a 70 year old ex-soviet university president from Moscow who was working as a sports journalist and didn't trust democracy, human rights or communists. Beneath him was a Ukrainian living in Austria who loved peperoni and stunk up our cabin.
What this meant is that, with two cool Swiss dudes who were just starting their Trans-Siberian adventure, we were going to spend the better part of an afternoon toasting each other while, as Vladimir the Russian International Economic scholar put it, "drinking good cognac and discussing the world."
I'm back and I can't wait to find out what's going to happen next.
https://borderlesstravels.com/wp-content/uploads/2014/05/8dc425b2acbf9c68064b8a63eae1ffbc_XL.jpg
360
540
Ian Yacobucci
http://borderlesstravels.com/wp-content/uploads/2017/10/small-1-300x75.png
Ian Yacobucci
2012-06-01 09:13:21
2018-03-27 17:59:27
Rest and repeat : taking a break from life on the road